Al Fresco Cafe At The Nursery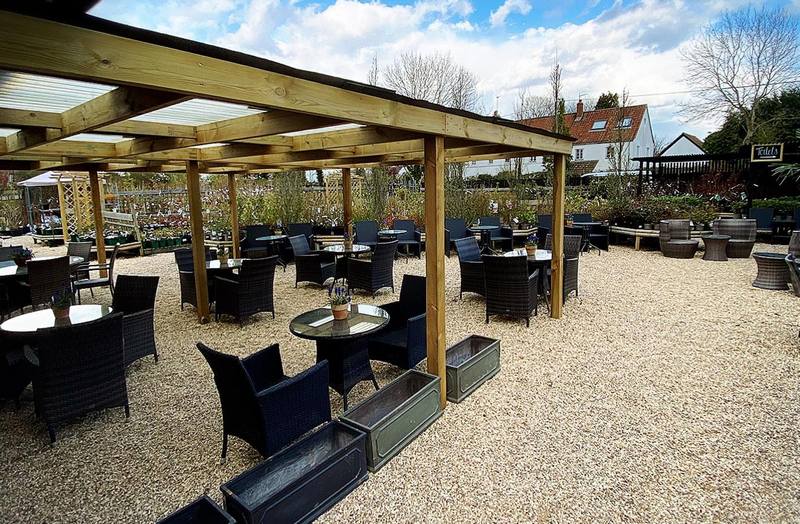 Isn't it wonderful to get just a little bit of normality back in our lives :).
Thankfully, since April 12th, we can now re-open the cafe with outdoor table service and in anticipation of this, we have completely redeveloped the seating area making it much larger and with new hygenic furniture. The timber supports maintain a natural feel to the dining area, while the clear roofing allows for light and a feeling of space. Coupled with the eating area being surrounded by a gorgeous array of plants, shrubs and trees we have created a lovely outdoor space to relax in between exploring the ever increasing display of our high quality plants.
We also have a new exciting  menu created by Becky, so please do come along soon and enjoy both the new area and the new menu
Look forward to seeing you all
Matthew & 'The Nursery' team