I need advice for my garden. Can you help?
We are always delighted to offer gardening advice to our customers on a face-to-face basis. Our staff are trained to do just that. When you visit, please seek out a team member. Unfortunately, we can not offer advice by email or over the phone.
A great source of advice can also be found on the RHS website  (Royal Horticultural Society).  We can supply a vast amount of Herbaceous Perennials, Trees, Shrubs, Roses, Bedding Plants, Annuals,  Compost, Pots & Planters, Garden Tools, Fertilizers, Insecticides etc that they may recommend.
I'm looking for a particular plant/shrub/tree. Do you stock it?
We have a huge variety of stock that is continually being seasonally updated, replaced and expanded during the spring and summer months. If you are seeking a particular variety, please phone us to check if it is in stock.
01225 571 331
If it isn't in stock, we can usually indicate when it will be or offer alternatives that, in some cases, may meet your needs better. But the best way is to come along and see the range and quality for yourself and ask a team member for advice.
I have mobility issues. Can you assist?
Our staff are there to help you both with advice and making your visit as pleasant and easy as possible. If you need any help at all PLEASE ASK. We can assist with selecting items, putting them in your trolley, and loading them into your car.
Do you deliver?
Yes, we do deliver, particularly for heavy or larger items that you may struggle with in a car. Please ask when checking out at the till.
I have a proposition, how do I contact you?
For business propositions, please telephone Matthew or you can email us:
hilpertonnursery@gmail.com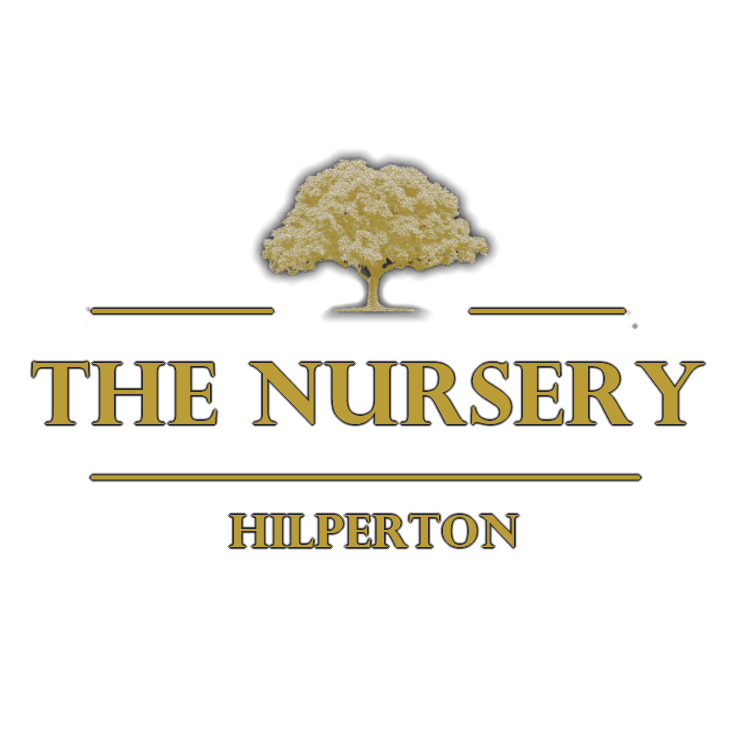 Providing all your gardening requirements to customers in Bath, Bradford On Avon, Calne, Chippenham, Cosham, Frome, Devizes, Melksham, Trowbridge, Warminster, Westbury and Wiltshire.